Micro slip Baquil - blanc
---
---
Secure payment
According to your choice by credit card (Amex, Visa, mastercard, etc..), PayPal, cheque or bank transfer
Fast delivery
All orders placed before 3:30 pm are shipped the same day (except on weekends).
30 days to exchange
Take the time, here, it's satisfied or exchanged. (Metropolitan France only)
Important note
For hygiene reasons, this article cannot be returned. In case of doubt, contact us.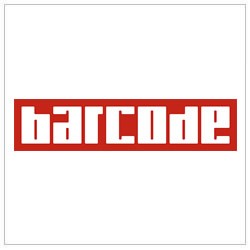 Data sheet
Colors

white

Materials

48% coton , 48% polyester, 4% elasthanne

Material (composition)

coton

Country of manufacture

portugal

Slip shape

Micro brief
Specific References
ean13

5607776115331
View size chart
Barcode Berlin - Slip 92206
16 other products
---
The new striped jockstrap to showcase your gear
This ultimate sexy underwear completes the Stripes range.
Soft and comfortable cotton-elastane jersey
Well-cut front pouch, just the right size
Lined front pocket for a push-up effect (photo taken without padding)
Beautiful made in France TOF satin jacquard waistband
2.5 cm wide elastic to accentuate and support the curve of the buttocks
The model in the photo is wearing Medium size and is 179 cm tall
Proudly designed and sewn in Paris
Made in France.
This Jockstrap, regardless of the sexy side, is first a holding element in front as well as behind thanks to the large elastic bands that pass under the buttocks and fall back. "Apples" aspect guaranteed.
Very stretchy fabric adapts perfectly to all morphologies to showcase them.
The material used on the front pocket, here in mesh, is a fine mesh, micro perforated fabric. The skin breathes without revealing your anatomy.
The internal front pocket is comfortable without being compressed. It will keep you perfectly.
You will appreciate the contrast of the colors of the front pocket recalled on this very original belt slightly higher than usual.
Leopard print brief made with polyester fabric, a contrasting plain black belt.

The silicone AD logo is centered on the belt.

Be ready to awaken your wild side!
String, made of recycled polyester yarns.
This underwear is preformed at the front to avoid seams on the pocket. The purpose of this technology is to ensure optimal comfort.
You will like the RIB (ribbed) fabric very stretchy and very soft which also has the property of drying quickly.
The ES Collection label is made of silicone and it is present on the upper left side.
Available in several cuts and several colors, this Recycled Rib collection will accompany you whatever your desire of the day.
Like all products of the ES Collection brand, this men's underwear is designed and manufactured in Barcelona.
Sexy exotic.
This brightly coloured mini sock string attracts everyone's attention.
So comfortable under jeans, but too good to always hide.
Finally, here is a light and airy thong for everyday use.
Because the material used is suitable for salt water and chlorinated water, you can use this thong for swimming (privately, of course)
This thong is very thin, silky matte and barely noticeable on demanding male skin.
Brief waist very short.
Very nice realization for this structured brief that covers the upper thighs, and ensures your comfort, in a sports line with sexy allure.
The hull has a central seam to sacrifice nothing to comfort and give a nice effect.
The rounded cut on the sides lengthens the legs, for a slender silhouette.
In a high-end cotton very soft and therefore very comfortable, you get a perfect casting and great extensibility at the moment of each movement.
The MANHOLE JOCK makes sure that you don't go unnoticed !
The best thing about the new JOCKS MANHOLE for men is making you incredibly sexy with BREEDWELL.
The jocks have a slightly thinner waistband, the center of which features an embossed rubberized print contrasting with the inner fabric. On the back, the BREEDWELL logo patch will attract attention for anyone. The pouch - perfect for your package - is made from a laser cut fabric. The unique polka dot pattern, like the waistband, contrasts with the color of the interior fabric. The overall effect is graphic, textured and warm.
€21.27
Regular price
€26.58
Price
Ιt is shewed and shaped to emphasize rather than disguise.

The Modus Vivendi Armor Low Cut Brief, available in NEW black color along with the gold and silver, features a luxury semitransparent brief with a shiny matching waistband.

This underwear is super sexy, offering minimal coverage with the Modus Vivendi logo on the waistband and a double layered pouch.

The fabric used is unusual and made of knitted metallic yarns, this brief is masculine and naughty, ideal for the man that is extremely virile and is capable of achieving almost anything.
€18.87
Regular price
€23.58
Price
Jockstrap cuts flawlessly to support what needs to be... Both in front and behind...

It is designed from a polyester canvas, micro airy, technical, fresh, tight and sexy, to let a diffuse transparency pass.
The mesh promotes quick drying to stay dry whether in sports or for everyday use.

Its push-up pocket ensures an exceptional fit, and a perfect fit; It is trimmed with a contrasting seam for a sporty and dynamic style.

The UP pocket envelops your privacy and acts as a suspensor for a guaranteed and natural visual appearance.

A cut that wraps you like a glove to give you a great freedom of movement.

Available here in batches of 3, you benefit from excellent value for money.

One is good; two is better; Dare three is the top!
King Cheetah runs fast, life too, try to catch them both!
The King Cheetah Jockstrap by Modus Vivendi is made of a jacquard fabric, knitted with metallic threads and is available in Gunmetal and Rose Gold.
A super sexy design, made only for confident men.
This luxury body jewelry will give you the iron will to accomplish the fulfillment of your life.
€17.87
Regular price
€22.33
Price
The comfortable briefs with striped pattern and large front pocket
Soft elastane cotton underwear, comfortable to wear
Generous unlined front pocket for total freedom
Wide TOF jacquard belt
3 Colors available
Contrasting bands
Designed and sewn in Paris.
Made in France
FREDDY is the men's thong par excellence unmissable at HOM. In stretchy cotton and with a thickness a little wide on the hips than other HOM strings, it seduces all generations.
FREDDY is a classic and timeless line at HOM. This stretchy cotton men's thong is a must-have for those who love invisible underwear under pants and suits. The FREDDY is a thong with a soft rounded front shell that flatters the silhouette. The cut of this men's thong has been expertly thought out, also seen from the front, the cut resembles that of our micro slips.

Our men's thongs are particularly comfortable and fulfill a mission of invisibility under clothing. The special cut of the FREDDY is a little thicker on the hips and all in comfort.

The natural stretchy cotton material of this thong provides a soft and fresh touch and is particularly suitable for men who do not like synthetic materials, and limits friction. Comfortable and easy to maintain, cotton is a natural material that is breathable and pleasant to wear.

For your comfort, the belt of this thong is covered with the fabric of the underwear, folded inside over the elastic; your skin is fully in contact with the cotton material. Ideal for men who don't like synthetic materials or elastics.

The FREDDY men's thong is a classic, available in 4 solid colors: black, white, red and blue.
Gorgeous briefs made of incredibly soft and stretchy polyamide fabric.
You will particularly like the honeycomb effect achieved by the weaving, as well as the belt that sports the silicone logo.
The front pocket is generous, to deposit what you have most precious.
In addition to being particularly soft and resistant, polyamide has the property of drying quickly.

Like all the brand's products, this men's slip was designed and manufactured in Barcelona.
Available in several colors, you just have to make your choice.
Jockstrap in cotton mounted on a wide belt ES Collection in very soft jacquard.

Es Collection releases the big game, and launches the range "7 COLORS - 7 DAYS" version 3; a jockstrap of different color for all days of the week.

Like all ES collection products, this model is 100% designed and manufactured in Barcelona, Spain.

... And at this price, it would be a shame to do without it!